Shopping Basket
Your Basket is Empty
There was an error with PayPal
Click here to try again
Thank you for your business!
You should receive an order confirmation from Paypal shortly.
Exit Shopping Basket
Contemporary Shamanism for the 21st Century
| | |
| --- | --- |
| Posted on 20 March, 2017 at 8:49 | |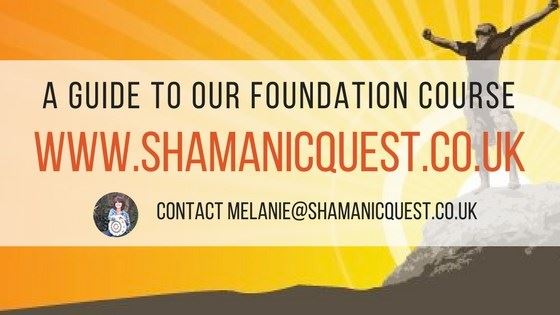 This course consists of eight modules spread over twelve one day workshops. Criteria for acceptance on the course are attendance of an Introductory Workshop. 
The principle aim of the course is to help you with your own, multi-dimensional personal development, re-establish your connections with the earth and nature and enable you to practice shamanics on an on-going basis to empower your future and help those around you with the knowledge and techniques learned.
Participation in the course will impart a deeper understanding of shamanism and its principles and practice.
You will learn how to access the extra-ordinary worlds of the shaman though shamanic journey techniques and develop a deeper experience of these non-ordinary realities.
You will:

learn the appropriate use of shamanic tools and techniques
come into an awareness of the subtle energies that surround and interpenetrates our physical body and learn various shamanic techniques that will enable us to sense these subtle energies and facilitate any required changes
begin to comprehend our own multi-dimensional nature – Body, Mind, Soul and Spirit – and learn how the intelligence of the physical body may be contacted and communicated with in order to correct any energy-imbalances that may be causing us problems
examine the mental 'self' and come to recognise how 'conditioning' has prevented us from expressing our 'true' self. At these workshops we shall be extending our levels of awareness to obtain the energy-patterns that are needed to deal with the concerns of everyday life, and also to discover the guidance and inspiration that can only be found within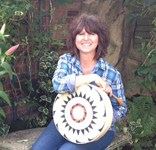 examine fully the world around us from a shamanic perspective, using the medicine wheel as a guide in making our own personal links with nature and finding direction and purpose in our personal lives. We will experience for our self the Spiritual Ecology and learn how to work with the Elements and with benevolent powers of nature and by so doing obtain personal guidance that is of value in our life at the present time. We will come to understand through personal experience that the trees, plants, animals, birds, even rocks and stones can be our teachers
examine the nature of the Soul from a shamanic perspective and its relationship with the physical body and the Mind. A unique technique of Life-Energy Restoral is taught based upon a shamanic tradition of Soul therapy
examine how to retrieve information from subtle essences that are carried from previous lives and stored in our personal energy-system and how this information can help us better deal with the conflicts and challenges being faced in our present life. A unique method of past life therapy is introduced and experienced
There will be opportunities to consolidate your learning and understanding so that your can continue your development on completion of the course
There will be an opportunity for certification on completion of the course, the criteria of which will be discussed in workshop one
Melanie Tomsett
  at Shamanic Quest offers One-Day Introductory Workshops at the 
Clophill Centre
, providing an overview of the Basic Principles and Practices of Shamanics.
For more details on the Foundation Course contact Melanie, and for our current Workshop dates see 
here
.
Categories: courses, Self Care, Shamanics, Shamanism
/